Details

October 25, 2018
12:00-1:30PM
FPDA Webinar: Using CRM Data to Make Good Business Decisions
Presented by Brian Gardner
Our CRM Best Practices Roundtable – exclusive to FPDA members – will include:
1- to 1.5-hour facilitated session focused on maximum knowledge exchange and follow-up.
Best-practice topics including sales KPIs, target accounts, sales goals and more.
Peer feedback. Be prepared to chime in; bring your own questions for the group!
Why should you consider participating?
Sharing and leveraging knowledge is the key to growth. What better way to do this than with this focused group and your peers? And with our experience and focus on the industrial sales market, you will take home practical ideas to your business that you can implement immediately, providing you with maximum value for minimum time.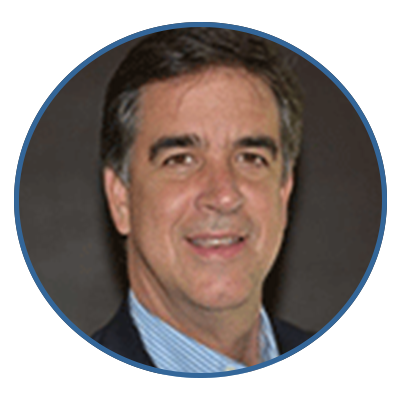 About Brian Gardner
Brian Gardner, the founder of SalesProcess360, is the author of ROI from CRM: It's About Sales Process, Not Just Technology, which pulls from his more than 25 years of experience in sales management and CRM. He served as a sales manager for a major regional industrial rep/distribution company for 15 years before he built Selltis, an industrial sales team CRM solution with roots in process improvement. He took his passion for sales process improvement to the speaking and coaching world with SalesProcess360. He is also a Subject Matter Expert in CRM at Texas A&M University.
Gardner believes getting ROI out of CRM doesn't have to be complicated. To gain an edge on the competition, companies simply need to focus on effective yet basic processes to manage the blocking and tackling aspects of selling. He works with companies to take a systematic approach to implementing and using CRM by identifying needs and mapping out a plan to meet them, utilizing not just the outside sales team, but all touch points with the customer.
2018-10-25
2018-10-25 13:30:00
America/Detroit
FPDA Webinar: Using CRM Data to Make Good Business Decisions
Our CRM Best Practices Roundtable – exclusive to FPDA members – will include: 1- to 1.5-hour facilitated session focused on maximum knowledge exchange and follow-up. Best-practice topics including sales KPIs, target accounts, sales goals and more. Peer feedback. Be prepared to chime in; bring your own questions for the group! Why should you consider participating? Sharing and leveraging knowledge is the key to growth. What better way to do this than with this focused group and your peers? And with our experience and focus on the industrial sales market, you will take home practical ideas to your business that you can implement immediately, providing you with maximum value for minimum time. About Brian Gardner  Brian Gardner, the founder of SalesProcess360, is the author of ROI from CRM: It's About Sales Process, Not Just Technology, which pulls from his more than 25 years of experience in sales management and CRM. He served as a sales manager for a major regional industrial rep/distribution company for 15 years before he built Selltis, an industrial sales team CRM solution with roots in process improvement. He took his passion for sales process improvement to the speaking and coaching world with SalesProcess360. He is also a Subject Matter Expert in CRM at Texas A&M University. Gardner believes getting ROI out of CRM doesn't have to be complicated. To gain an edge on the competition, companies simply need to focus on effective yet basic processes to manage the blocking and tackling aspects of selling. He works with companies to take a systematic approach to implementing and using CRM by identifying needs and mapping out a plan to meet them, utilizing not just the outside sales team, but all touch points with the customer. Registration Now Open
----
---