Videos
Dr. Al Bates of Profit Planning Group (provider of FPDA's annual Profit Report) offers this five-minute video addressing three critical issues for improving profitability in your distribution business.
---
Latest News
September 14-17, 2014
Marriott Sawgrass Golf Resort
Ponte Vedra Beach, Florida
Learn more about this great resort here.


Meeting Quick Links:
---
---
Members of the FPDA leadership met with members of the NFPA leadership at the 2014 NFPA Annual Conference for the second time in just the past few months to discuss how we can enhance our working partnership for the benefit of the industry.
---
Advertise on the Website, in the e-Newsletter, and in the 2014 Industry Summit Guide & Annual Membership Directory
Reach the leaders in your industry through electronic advertising and in the 2014 Industry Summit Guide & Annual Membership Directory.
---

View all
---

Member Services
Member Search
Upcoming Events
←
August 2014
→
S
M
T
W
T
F
S
1
2
3
4
5
6
7
8
9
10
11
12
13
14
15
16
17
18
19
20
21
22
23
24
25
26
27
28
29
30
31

View all
September 14-17, 2014
Ponte Vedra Beach, FL
---
November 11-13, 2014
Dayton, OH
---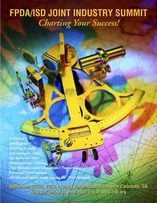 2013 Summit A Success!
Click the image of the brochure to learn about the 2013 Joint industry Summit.
Click here to read the closing statement from the executiev director
---

Mike Hamzey
Exec VP/COO
R. M. Wright Company
I believe the greatest value derived from membership in the FPDA is the ability to network with fellow distributors and manufacturers across North America. I have been able to take relationships started at conferences over the years and grow them into business opportunities and personal friendships. The amount of opportunities and friendships I have enjoyed over time would not have been possible on this scale without my involvement in the FPDA.
---
Industry News